Full-time: Villarreal 0-1 Barcelona
That's your lot! A debut goal for Sandro is enough for Barcelona. Thanks for reading. Bye.
90 min+1: Giovani turns and squeezes a cross across the six-yard box, almost leading to a misunderstanding between Bravo and Alba, but no Villarreal player is on hand to take advantage.
90 min: We'll have three minutes of stoppage time.
89 min: Alves finally hits a team-mate with a cross. But Neymar heads over.
87 min: Now that Barcelona are being forced to defend, it turns out they're not very good at it. Shabby defending from Mathieu and Pique ends with the ball falling to Vietto, six yards out, but he slashes high and wide when he should have equalised.
86 min: Trigueros fires one over from 25 yards.
84 min: Vietto's shot is deflected wide for a corner to Villarreal. The corner is swung in and the ball is headed to the far post, where the unmarked Giovani volleys against the outside of the post!
Updated
GOAL! Villarreal 0-1 Barcelona (Sandro, 82 min)
Barcelona finally have the lead! Villarreal couldn't hold out any longer. They were dropping too deep and Messi got behind their defence again on the right. He stood Ruiz up and then managed to poke a pass past him and through Asenjo's legs, leaving Sandro with a tap-in from a yard out.
82 min: Another Messi drive is blocked. Villarreal's defending has been excellent. But...
80 min: It's not going to be Barcelona's night, is it.
77 min: Alba's cross from the left skitters all the way to Alves on the right. He cuts it back to Messi, who looks nailed-on to score from 15 yards, but a Villarreal defender manages to deflect his goalbound shot wide.
74 min: Barcelona turn to the experience of Xavi, who's on in place of Rafinha.
72 min: Villarreal hit the post for the second time! Pina latched on to a clearance on the edge of the area and hit a low shot towards the bottom-left corner. Bravo was beaten but the ball cannoned away off the post. It rebounded to Ruiz on the left but his firm cross flashed wide. Moments later Barcelona break, Messi on the charge, but his shot is blocked.
71 min: The chances are now piling up for Barcelona and Villarreal are starting to feel the strain. First Messi's shot from the right is blocked; then a cross from the right reaches Neymar, who sweeps over from eight yards!
70 min: Villarreal bring on Javier Espinosa for Cani; Barcelona bring on Sandro for Pedro.
68 min: This is incredible. Messi broke behind the Villarreal defence for the first time, bursting onto a pass down the inside-right channel from Alves. Messi tried to roll it across to Neymar for a tap-in but Ruiz, all in a tangle, got himself in the way for a moment and ended up in a heap on the goal-line. The ball still broke to Neymar, around two yards out, but absurdly Ruiz, bracing himself and spreading himself, was able to block the Brazilian's shot with his stomach and the ball was somehow scrambled away.
67 min: Andy Carroll Lionel Messi meets the resulting corner but he bounces a header wide when he should have scored.
66 min: Messi forces a save from Asenjo with a free-kick, curling it over the wall from 30 yards and towards the top-right corner, bringing a fine save out of the Villarreal goalkeeper. Barcelona have a corner. "How would you like to spend transfer deadline day at the Arthur Cheese Festival?" says JR in Illinois. "If you were to hop on a plane after this game you could certainly make it for the final day tomorrow. I could meet you there and we could compete in the National Cheese Curd Spitting Contest. Tell me that wouldn't be awesome."
65 min: Villarreal make another change. Luciano Vietto replaces Denis Cheryshev.
61 min: From the corner, Mathieu goes close. The ball was flicked into the six-yard box and Mathieu threw himself at it. However it flew wide off Ruiz's outstretched boot.
60 min: Barcelona instantly look better. Neymar immediately links with Messi and the ball is worked to Rakitic, in space on the right of the area. His low cross is desperately diverted behind for a corner.
59 min: Villarreal replace the hamstrung Costa with Gabriel; Barcelona bring on Neymar for Munir.
58 min: Villarreal's Costa has gone down with a hamstring injury. Meanwhile Neymar is going to come on for Barcelona.
57 min: Alba crosses. Asenjo collects. Barcelona appear to have run out of ideas.
54 min: Alves crosses. Again. Have they put David Moyes in charge?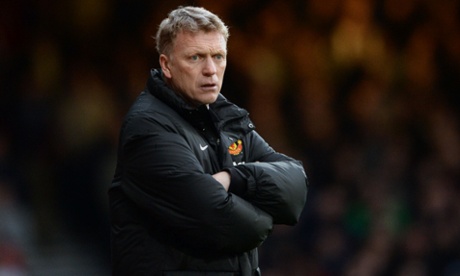 Updated
51 min: Jeremy Mathieu almost puts the ball into his own net! Cani's cross from the left into the six-yard box was a horrible one for a defender to deal with and a sliding Mathieu, facing his own goal, turned it against the base of the right post! From there, it dribbled away from goal and Pique completed the clearance.
49 min: Christian Tello plays for Porto, Isaac Cuenca plays for Deportivo. I don't know what to make of this world any more. Guardiola once said Cuenca is "bueno que te cagas" - which essentially translates to "so good it makes you crap yourself".
47 min: Whatever happened to Christian Tello? I thought he was going to be the next big thing.
46 min: The football has resumed.
Half-time: Villarreal 0-0 Barcelona
The referee brings an end to a drab first half.
42 min: Alves is back on and he's complaining so much about not getting a foul that to add insult to injury, he's been booked for dissent.
Updated
41 min: Alves is receiving some treatment after finding himself on the wrong end of a full-blooded challenge from Costa. Barcelona are down to ten men for the time being.
39 min: Cani slips a pass through to Cheryshev, who wastefully shoots wide from a ludicrous angle. Up the other end, Messi dinks a cross into the area but Munir heads wide.
Updated
37 min: Pedro is booked for halting a Villarreal break by pulling Giovani's shirt.
36 min: Obviously he didn't score.
35 min: Jeremy Mathieu tries to score with a volley from the edge of the area.
34 min: Alves decides not to toss an aimless cross into the box and instead rolls a pass through to Pedro, who forces a corner.
31 min: Barcelona don't have enough verticalidad. They are too horizonticalidad.
28 min: A free-kick to Barcelona on the right. Messi and Rakitic stand over it. Only one man is going to take it, though, and with everyone expecting a cross, Messi fizzes a shot towards the near post. It flicks off Trigueros's knee and hits the post, before being scrambled behind! "Barca will take a little time to find their feet under LE," says John McEnerney. "He'll have them fitter than before(he's a triathlete) he won't dramatically change the style the main reason being the players can't play different styles they are so used to tiki-taka but I'm sure he'll have Plan B most coaches do(not Pep). Carles P will be sorely missed time for Pique to really mature inTo the leader he has to be now. The quality is there which is half the battle but I just feel they'll be challenging only on the home front the CL this year methinks is beyond them."
27 min: "Evening Jacob. Alex Song to West Ham?" says Simon McMahon. "Can never see the Song name without thinking about good old Rigobert. They're playing R Song, as the old joke went."
24 min: Barcelona counter at speed, Messi scorching ominously through the middle, and finding Pedro to his left in the area. But Pedro's control is poor and he's tackled by Musacchio. He goes down, appealing for a penalty, but nothing's doing.
23 min: Villarreal should lead - indeed they would but for a glaring miss by Ruiz. The ball was whipped to the far post by Giovani from the right and found its way to Ruiz, who seemed to be caught by surprise, even though he was four or five yards out. But the ball hit him on the thigh and looped over.
22 min: Rafinha escapes a caution for a strong foul on Trigueros in the middle. The referee was surprisingly lenient.
19 min: Alves crosses to the far post. No one is there for Barcelona, who haven't been incisive enough yet. Villarreal, meanwhile, appear content to sit back and soak up the pressure.
18 min: This is not a good game.
15 min: Now there's some penetration. Messi carves Villarreal open with a pass through to Pedro on the left. His shot is tipped over by Asenjo. The corner comes to nothing.
13 min: Alves cross is flicked away from Messi by Musacchio. Barcelona have not really been able to penetrate so far.
11 min: Rakitic shoots from 30 yards out. He does not score.
8 min: Now Villarreal attack. Cheryshev slides a pass down the left for Giovani, who wins a corner off Mathieu. Barcelona deal with it.
6 min: This game is being played exclusively in Villarreal's half.
5 min: Villarreal play themselves into all sorts of bother, messing around with the ball on the edge of the area and eventually losing it. It spins off towards Messi, whose eyes light up, but he's denied a certain goal by a wonderful challenge from Ruiz.
4 min: Barcelona have been sharp early on. Messi pops up on the edge of the area but his snapshot is straight at Asenjo.
3 min: It's quite weird seeing a Barcelona team without Xaviesta. It's as unsettling as the prospect of Manchester United never winning another game of football.
Updated
2 min: Rakitic's corner from the right finds its way to the edge of the area, where Munir flashes a shot wide. "Like many a Richmal Crompton fan, I was pleased to see Douglas sign for Barcelona - if they could now recruit Willian himself, they'd only need two more for his gang of Outlaws -(Thierry) Henry is easy, but the last is a bit more difficult - it would have to be Jack Colback, in his guise as (the) Ginger (Pirlo)," says Charles Antaki.
And off we go! Barcelona, kicking from left to right, get the game underway. They're wearing ... you know what they're wearing. Villarreal are all in yellow and they're on the back foot immediately. Alves swings a cross into the area and Ruiz hooks it behind for a corner. Barcelona will look to hit the big man.
The teams are out. Get ready for soccer!
Team news
Villarreal: Asenjo; Mario, Musacchio, Ruiz, Costa; Pina, Bruno, Trigueros, Cani, Cheryshev; Giovani.
Barcelona: Bravo; Dani Alves, Piqué, Mathieu, Jordi Alba; Busquets, Rakitic, Rafinha; Pedro, Messi, Munir.
Preamble
Evening. It's Sunday night and that can only mean one thing: more football. Off to Spain we go for Villarreal v Luis Enrique's ever-so-slightly new-look Barcelona, who have remarkably signed some defenders for the first time since 1963. They've also signed Luis Suarez, but I believe the former Liverpool striker is unavailable for this evening's match due to a disciplinary matter, so they'll just have to make do with Lionel Messi instead. They won't have it all their own way, though. Villarreal play some real lovely stuff and The El Estadio El Madrigal is never an easy place to go to. Many have tried, many have got lost on the way.

Kick-off: 6pm.